Shop our full Oxymin® range by registering for wholesale access below:
Name: Oxymin®

Description: Based on the healing power of Oxygen and Minerals, OxyMin® features a diverse range of specific powders and liquids as well as Vitamin C powders and green algae powders. The flagship product of the OxyMin® range is OxyMin Gold – a combination of 77 organic, plant-derived colloidal minerals. Other products include Calcium & Magnesium, MSM, Colloidal Silver and liquid Oxygen. OxyMin® Flex is liquid bovine cartilage rich in natural minerals. Plus Colostrum powders, lactoferrin 'pink gold' and more….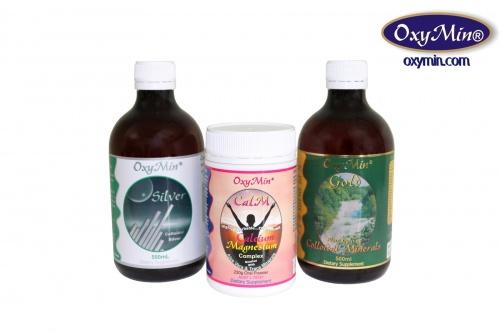 Are you a health practitioner or retailer?
Click here to register for health practitioner access and information.